Clear-pak Australia produces clear plastic and cardboard Cylinders and Tubs for the Confectionery, Giftware, Cosmetics, Gourmet food, Stationary, Flowers, Apparel and Pharmaceutical markets.
Clear Plastic Packaging from Clear-pak is a sustainable alternative, using recycled and recyclable materials to create quality packaging that adds value to your product.
We produce custom designed transparent plastic Cylinders and Tubs for 360 degree visibility. Also available as welded seam and base using no adhesives.
We have a range of standard millimeter cap sizes. Each cap size can be used for cylinders ranging in length from approximately 30mm – 300mm and diameters from 45mm to 200mm.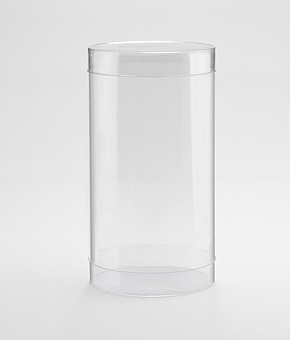 Package your product to sell – contact Clear-pak Australia now on 1300 833 969 if you are in Australia or for international customers, contact us on +61 3 9796 4936.